Updates: COVID-19 Coronavirus

Our Commitment To Health And Safety
The Buffalo Public School District is committed to providing families and staff with updates on COVID-19, commonly referred to as Coronavirus. The health and safety of our community is a shared responsibility that is always our top priority. As you know, the situation with the COVID-19 Coronavirus is rapidly evolving.
BPS STAFF COVID-19 Reporting
As of January 12, 2022, The Buffalo Public School District has launched a Portal for staff to report COVID-19 documentation to the District, by using an online form.
BPS COVID-19 Daily Report
The Buffalo Public School District will provide data on incidents reported amognst our students and staff, as per Governor Hocul's guidelines.
COVID-19 Dashboard
The New York State COVID-19 dashboard below provides data on positive cases of students and staff within the Buffalo Public Schools. To find BPS's data, click on "Public Schools"... then in the search box type "BUFFALO CITY SD" and click search to view the information.
Erie County COVID-19 Information for Schools
The BPS District collaborates with the Erie County Department of Health (ECDOH) on all positive COVID-19 cases involving students and staff. All contact tracing is done through the ECDOH. If you and or your child(ren) are impacted by a positive case, you will be contacted by a ECDOH contact tracer. If the ECDOH indicates that there is anything further that needs to occur at the District level, we will updated the community accordingly.
Stay informed and look for information on this virus and situation from reliable and trusted expert sources: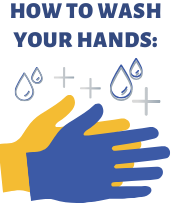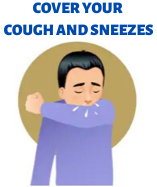 WHAT YOU CAN DO
There is something you can do. Review good hygiene with your family to help keep them safe. Examples of some routine, everyday preventive actions to lessen the spread of viruses include:
If a student or staff member is sick, do not come to school.

Cover your mouth with your upper arm or a tissue when coughing or sneezing

Wash your hands often with soap and water for at least 20 seconds. Use an alcohol-based hand sanitizer that contains at least 60% alcohol if soap and water are not available.

Avoid touching your eyes, nose, and mouth with unwashed hands.

Avoid close contact with people who are sick.

Clean and disinfect frequently touched objects and surfaces.